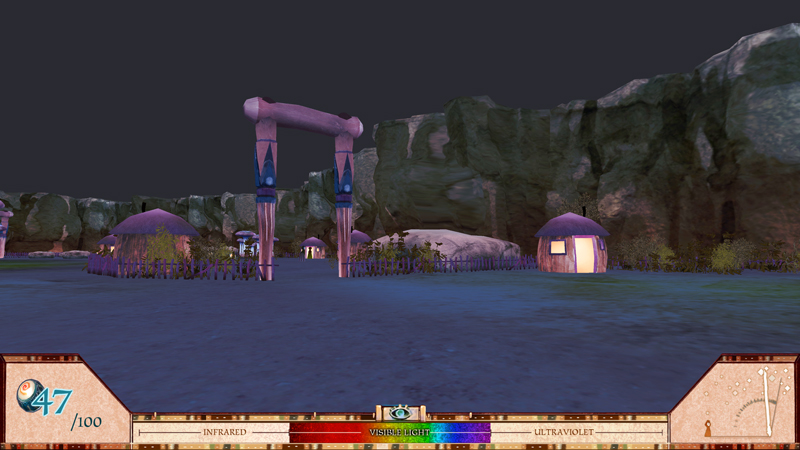 Relativity is now a video game.
When confronted with the problem of explaining the relativity, the developers at the Massachusetts Institute of Technology's Game Lab saw that people simply did not understand how exactly spacetime and special relativity could work. And while the slowing of the speed of light would be an uncommon everyday occurrence, the Game Lab's new product plays with making it familiar, literally.
"A Slower Speed of Light" was made available last month for Windows and Mac, with open-sourced code. From the site's description:
Visual effects of special relativity gradually become apparent to the player, increasing the challenge of gameplay. These effects, rendered in realtime to vertex accuracy, include the Doppler effect (red- and blue-shifting of visible light, and the shifting of infrared and ultraviolet light into the visible spectrum); the searchlight effect (increased brightness in the direction of travel); time dilation (differences in the perceived passage of time from the player and the outside world); Lorentz transformation (warping of space at near-light speeds); and the runtime effect (the ability to see objects as they were in the past, due to the travel time of light). Players can choose to share their mastery and experience of the game through Twitter. A Slower Speed of Light combines accessible gameplay and a fantasy setting with theoretical and computational physics research to deliver an engaging and pedagogically rich experience.
When reached for comment, Einstein expressed surprise that anyone could previously understand special relativity before video games.
---
Attribution
MIT Game Lab
via WBUR